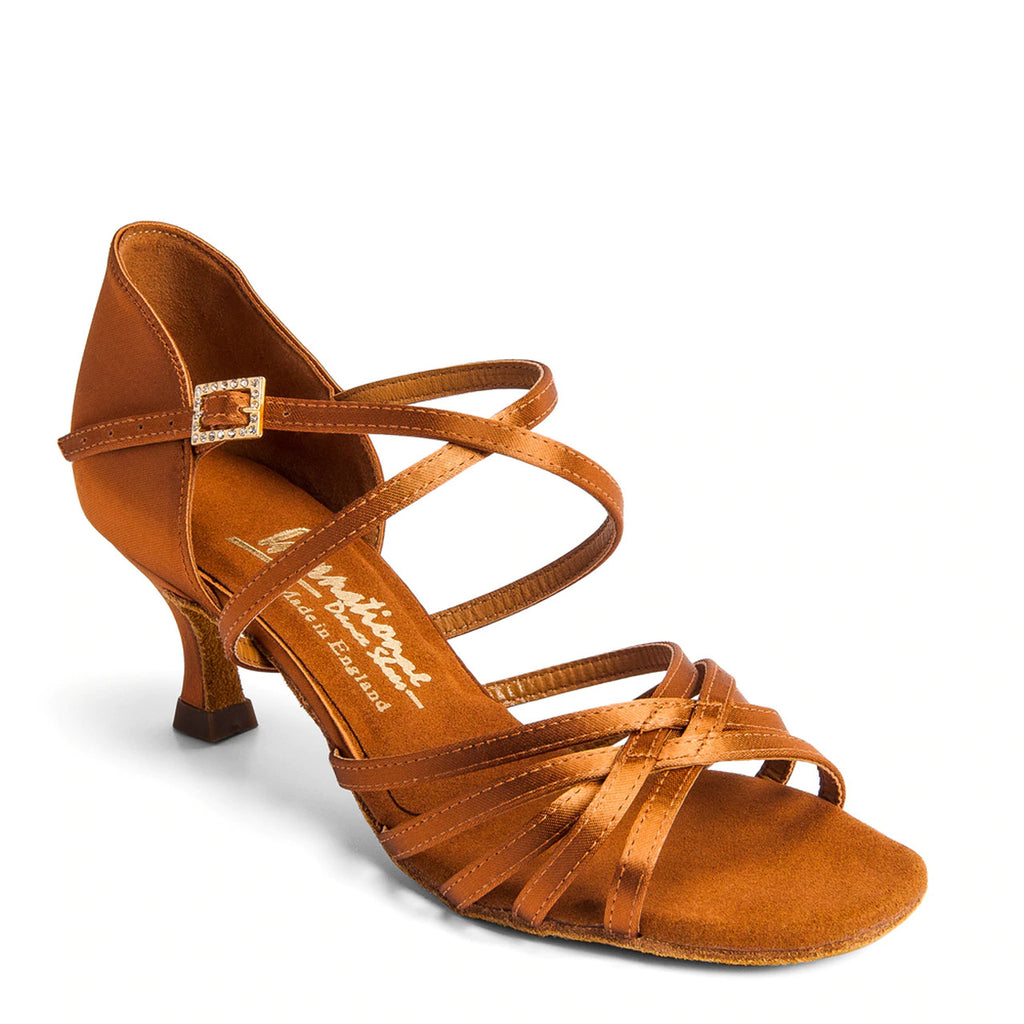 Ladies' Latin open toe dance shoe with a traditional design featuring a five-strap vamp. The strap is adaptable and can go under the arch or across the ankle. Made with gel cushioned insoles for comfort and super flexible to help you maximize the point of the toe. Made in England. 
Most Tan Satin 2 and 2.5" Flare heel ship right away. 
All other Heel styles and Black Satin Please allow 2 - 3 weeks for delivery.
Style Guide
Heel: 2" Flare IDS Heel (5.2cm).  2.5" Flare IDS Heel (6.5cm).  3" Flare IDS Heel (6.5cm).
Size: UK sizing - see size chart
Color: Dark Tan Satin. Black Satin.
Fit: Regular, Wide, Extra Wide.
Quality & Comfort
Outstanding customer service, as well as superior quality products at an affordable price.
Low Cost Shipping
Offering UPS and USPS low cost shipping everyday. Choose what works for you best.
No Restocking Fees
Easy 14 days returns and exchanges, from date of receipt. No restocking fees....ever.